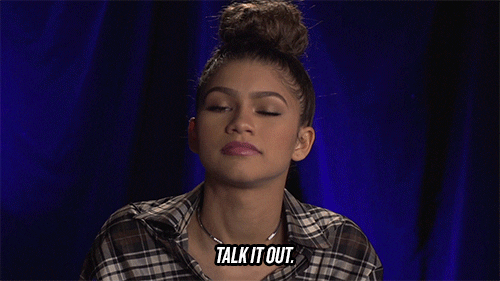 The thought comes back around,
but we don't say a word.
The feelings creep their way up,
but we bury them under.
The pain stays at the back of our minds,
but we never mention it.
The relationship broke down,
but we never got closure.
Have we lost the ability to communicate?
It's time to get it off our chest.
To say the words,
we never thought we would say.
To answer questions,
we thought would stay unanswered.
To make connections,
we never would have made.
Talk it out.
What are your thoughts on this snippet? Let me know in the comments section below! 🙂
*Side Note: Sorry for not posting a lot lately. There's a lot going on and my hands are tied up in all directions, but I will definitely try my best to connect with you all.