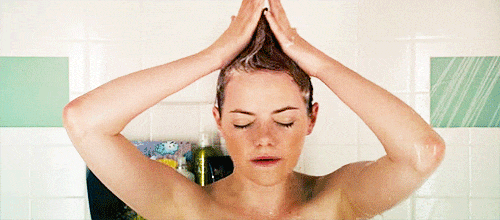 I usually apply a hair mask once a week, mostly during the weekends.
They're really good for hair growth, shine, and nourishment!
There are a lot of branded hair masks available in the market, but once in a while, I prefer making my own hair mask. 🙂
Here are some of my favorite DIY Hair Masks:
Nutritious Hair Mask:
2 tbsp coconut oil+1 tsp honey+1 tbsp mashed avocado
Growth Hair Mask:
1 egg+1/2 cup milk+2 tbsp olive oil
Silk Hair Mask:
1 mashed banana+2 tbsp honey
Deep Clean Hair Mask:
1 lemon+1 cup yogurt
Steps:
Apply the hair mask on your hair.
Keep it on for 15-20 minutes.
Wash it off with some warm water.
You can apply some shampoo after washing off the hair mask if you want to remove the excess smell from your hair. This is optional.
I hope you enjoy applying these nourishing hair masks! 
What's your favorite hair mask? Let me know in the comments section below. 😀
-The Jouska