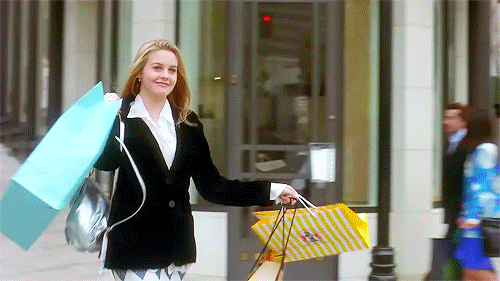 I don't shop very frequently, but when there's a big sale, you can't stop me from spending my money, haha.
I usually prefer going on a shopping spree during the discount season because there are great deals which help you save your money. 🙂
Some of my favorite shop-stops are:
Forever 21:

If you're looking for denim jeans, dresses, shorts, loose t-shirts, then this is the perfect place for you to shop. They offer 50 % off discounts every season.
Range: Casual, Party Wear
My favorite clothing item: Jeans, they have the best fitting.
Marks & Spencer:

The M&S store is perfect for office wear and special occasions. They don't offer many discounts but they do offer loyalty cards in which you can collect points and then reddem them on your next purchase.
Range: Formal Wear
My favorite clothing item: Blazers
Galeries Lafayette:

This place is pretty expensive. However, you can get some great deals during the Red Box Sale. It's a huge department store wherein you can get home essentials, clothes, shoes, luggage and much more.
Range: Casual, Formal Wear, Party Wear
My favorite item: Shoes, especially the stilettos.
I hope you liked my shop 'til you drop stores selection.
What's you favorite shop-stop? Let me know in the comments section below. ❤
-The Jouska